GOOD & BAD CREDIT APPROVED
We won't judge you for your credit history. We work with flexible lenders that specialize in getting you approved and ready to buy the vehicle or toy of your dreams today, regardless of your financial circumstances.

THE FREEDOM TO CHOOSE
We put the power of choice into your hands! Whatever you're dreaming of, chances are that we can make it yours. ATV, RV, Personal Watercraft, Hot Tub, Motorcycle, & so much more!

ULTIMATE BUYING POWER
We give you the freedom to shop like a cash buyer. Shop for almost anything at any dealership, or buy from a private seller, new or used vehicles- the choice is yours!






Don't let financing stand in the way of your next snowmobiling adventure. With National Powersports Financing, you can hit the trails with confidence, knowing you've got a trusted financing partner by your side. It's time to experience the breathtaking beauty of winter and create unforgettable memories in the snow.
GET PRE-QUALIFIED
Complete the quick application and we can usually get you approved within 24 hours! No proof of income? Self-employed? We've got your back! Just apply now to get started.


SHOP WITH CONFIDENCE
Shop like a cash buyer! Choose any unit (new or used) at any dealership or private seller. The choice is yours!


CONGRATULATIONS
Tell all your friends how fast & easy it was to get a loan with National Powersports Financing!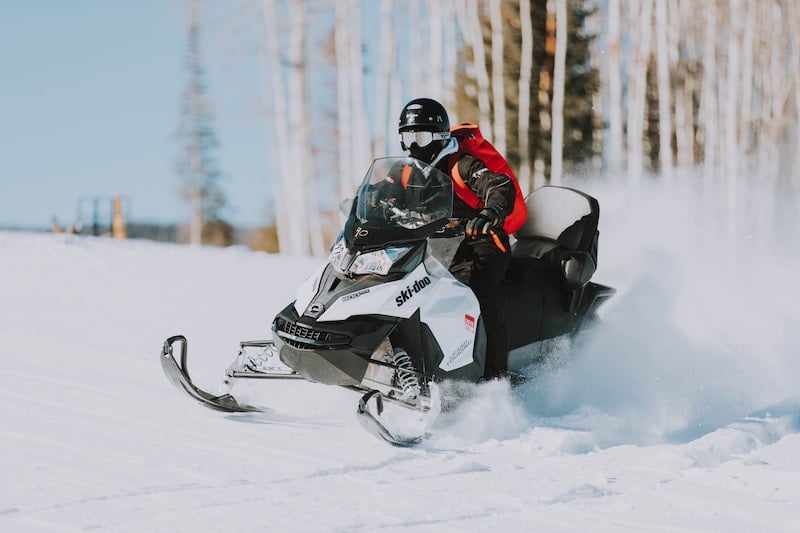 Frequently Asked Snowmobile Loan Questions
No, getting prequalified for snowmobile financing does not hurt your credit. We understand that you want to explore your financing options without negatively impacting your credit score. That's why we use a soft credit inquiry for prequalification.

Feel free to get prequalified today and take the first step toward your snowmobile adventure without any worries about harming your credit. We're here to help you every step of the way!
The average price of a snowmobile can vary widely depending on factors such as the brand, model, size, features, and whether it's new or used. Snowmobiles can cost anywhere from $5,000 to $15,000+, with an average price being around $10,000.
Snowmobile loan terms typically range from 36 to 84 months, but it can vary. Longer loan terms may result in lower monthly payments but could lead to paying more in interest over the life of the loan. Choose a loan term that aligns with your budget and financial goals.
Snowmobiles financing is not limited to new snowmobiles. Choose any unit, new or used, at any dealership or private seller. You choose the unit, we give you the money!
We specialize in dealing with clients who have credit issues. Many applicants will qualify with no down payment. We have a very high ratio of clients that are approved very quickly.
Fast, Easy, Painless Approval.
Your Credit Is No Problem!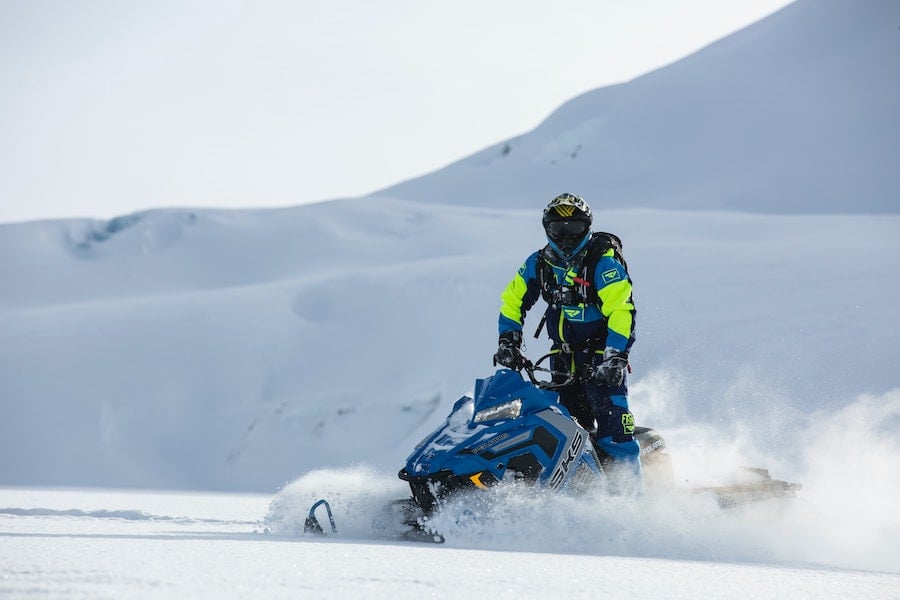 Shop for any Snowmobile you'd like!
Buy New Or Used
Shop At Any Dealer Or Private Seller!
We can finance all of your favorite makes and models, including the most popular on the market:
| Brand | Popular Models |
| --- | --- |
| Ski-Doo | MXZ X-RS, Summit X, Renegade Adrenaline |
| Polaris | Indy XC 129, RMK Khaos, Switchback Assault 144 |
| Arctic Cat | ZR 8000 RR, M 8000 Hardcore Alpha One, Riot X 8000 |
| Yamaha | Sidewinder SRX LE, Viper L-TX, Mountain Max LE 154 |
| Lynx | Rave RE, BoonDocker DS, Adventure LX 6000 SDI |
| Timbersled | ARO 120 SX, RIOT 120 LE, ARO 137 |
| Alpina | Superclass 1.8, Sherpa 1.6 |
| Taiga Motors | Ekko Mountain, Atlas Crossover |
| LiteTrax | M Series |
| Stels | Viking 600 V-Twin |
| Rovaniemen | RMK Pro |
| SnoPro | 500 |
| Yeti SnowMX | Yeti MX 129 SS, Yeti MX 137 SX |
| Titan | Zeus 800 |
| Snowdog | Standard B13MER, Compact B8ME |
| Challenger | Lite Touring DLX |
Apply NOW!
Get approved and start shopping for your RV, travel trailer or camper as soon as today!
In connection with this application for financing, I certify that all information provided by me is true, accurate and complete in all respects. I authorize and consent to the use by National Powersports Financing (and its assignees or transferees) of my personal information for the purpose of initiating, processing or executing this financing transaction including to exchange my personal information with any credit reporting agency, credit bureau, my employer, my insurer or aggregator of information for such insurer and/or other parties in connection with considering or proceeding with this transaction. By submitting this application, I consent to receiving electronic communications, including SMS and Email, from National Powersports Financing (and its assignees or transferees) and agree to the Privacy Policy.